RCVA/Phoenix House is a non-profit organization that depends on government grants and community donations in order to provide our services.
Ways to Donate
Financial donations help save and change lives every day! Below are the various ways you can make a donation by giving monies, donating items and charitable contributions from shopping purchases:
Donations by Check

- may be mailed to:
RCVA
P.O. Box 303
Rushville, IN 46173
| | |
| --- | --- |
| Go to: | |
| | |
| --- | --- |
| Go to: | |
Volunteer Opportunities                                                    
If you share our commitment to help all people - women, men and children - to live free from violence and are looking for a way to volunteer which offers you the opportunity to make a difference, we would love to hear from you.
The two basic types of volunteer service at the Phoenix House are direct and non-direct. Just as it sounds, direct service volunteers work directly with clients. Non-direct service includes such tasks as cleaning, organizing, sorting and/or moving donated goods, clerical or administrative tasks, lawn and gardening, and helping with fund-raisers.
Because of the nature of the service we offer, we hope you understand why there are strict regulations in place to protect those in our care.
Non-direct, one-time volunteer: fully supervised, minimal paperwork needed
Non-direct, regular volunteer: orientation, background check
Direct client contact, regular volunteer: orientation/training and background check
Corporations are Key Partners
Every year corporations in and around Rush County are instrumental in supporting RCVA/Phoenix House and our clients. As a corporate entity, you do this in a variety of ways that greatly impacts our mission in helping victims of domestic violence. You have resources you can utilize to provide needed items and you have a ready workforce to volunteer.
RCVA/Phoenix House appreciates all your efforts to support us in ways as unique as your company itself, such as:
· Become a Corporate Sponsor. Would your company or corporation commit to supporting us with an annual contribution to RCVA? These monies will help domestic violence victims in our county, as well as in your own workplace.
Please consider being a Corporate Sponsor at one of the following levels:
PURPLE LEVEL $ 5000 per year
LAVENDER LEVEL $ 3000 per year
LILAC LEVEL   $1000 per year
Volunteer

- Bring a group of employees to the Phoenix House to work on a project such as organizing supply closets, clothing, pulling weeds in the garden, or other needed activities.
Schedule a DV Seminar for Managers in Your Workplace

- Domestic violence has a physical cost associated with missed days from work, stalking at the job location, and more.

 

Learn more about helping victims within the workplace and making your environment safer for employees.
Host a Needs Drive

- We have a number of different ways you can host a needs drive at your company.

 

Following are some suggestions.
Wish List Drive - Host a Wish List Drive for items needed by clients at the shelter.  This encompasses everything from toiletry items to diapers.
Food Pantry Drive - Host a drive to provide needed food pantry items.  We give each exiting client a supply of food to help them get started.
Baby Shower Drive - Throw a shower to provide needed items for babies at the shelter.  Every year we serve over 200 Rush County children.
School Supplies Drive - A school supplies drive provides the school items needed to send children back to school ready to learn.
Thank you to our partners: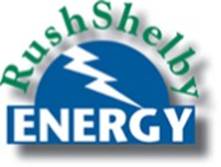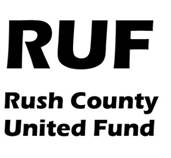 Questions?
For more information on ways you can help RCVA / Phoenix House, please call: 765-938-1555.